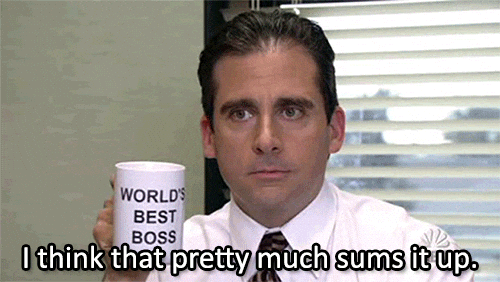 This final project was a great experience! It had me out of my comfort zone learning and teaching elements that I did not feel comfortable teaching previously. I am now confident in being able to say that I can not only teaching digital citizenship within my classroom, but that I am a better digital citizen myself because of this project. The premise of my project was to focus largely on Ribble's nine elements of digital citizenship and use these to create lesson plans and teach my students how to be proper digital citizens.  I also focused and brought in ideas from Digital Citizenship Education in Saskatchewan Schools to help guide my practices within the classroom.
After taking guidance from Alec, I decided that to focus on all nine of Ribble's elements would be too much of an undertaking, so instead I decided to focus on three that were relevant in my classroom. Those three were Digital Etiquette, Digital Law and Digital Rights and Responsibilities.  I attempted to break each element into lesson plans and teachings towards my students.  I blogged about my findings and the process.
First Step
The first step in the process was to find out how much time my students spent online and what did they do online.  I used Google Classroom to poll my students about the hours they used technology, the influences they had online and what apps they used.  You can see my findings on my blog post here (link).
Second Step
The next step in my process was creating a responsible use policy within my classroom.  In my classroom I have always attempted to incorporate technology into the classroom, but never had a plan put in place.  According toDigital Citizenship Education in Saskatchewan Schools it is important to have a responsible use policy put in place when technology is used at your school.  I allowed the students to help create this policy and it has been a huge success so far.  Here is a link to my Digital policy.  If you want to see the process involved you can see it in my blog post (link).
Element One – Digital Etiquette
This part of the process I taught my students what it meant to have proper digital etiquette.  I created a lesson plan and webquest for my students to follow to create 10 rules of social media for a specific app of their choice.  You can visit my webquest here (Digital Etiquette WebQuest). If you are interested in reading the blog post associated with this (link).
Element Two – Digital Law
This element was the most interesting to learn about and teach.  The students got the most information from this because this element was the least known to them.  When teaching about this element I focused on what can be the consequences of misuse of the internet and what are the proper uses.  We learned about what actions could fall under criminal law and what actions would fall under civil law.  We also focused on the responsibilities of an online citizen.  Here is the blog that talks about this (link).
Element Three – Rights and Responsibilities
The final element that I focused on during my final project was the rights and responsibilities of citizens online. We began by creating a list that compared the rights vs responsibilities of Canadians. This showed that it is no different online. As a class we created a list of the rights and responsibilities of online citizens. The students used these lists to create a powtoon presentation.
Conclusion
This Major project was rewarding and insightful. It not only helped me to become a better digital citizen but a better teacher of digital citizenship. I have also have confidence that my students are better equipped to tackle the challenges that they will face online.