Looking into my major project I quickly discovered that before I can dive deeply into the content that I want to cover within my class using the Digital Citizenship in Saskatchewan Schools document, I first need to find out some important basic facts about the use of technology by my students.  Already being with them for 5 months I was pretty certain that I knew the answer to these basic questions (which I actually did not) because technology is a hot topic with my students. I wanted to find out first how many hours a day are my kids glued to technology, what types of social media do they use, and lastly who online is having on influence on things that they do.
Amount of time
Coming into this course I was very aware that my students spent a lot of time online and on technology. Before getting started we set out the parameters of what was considered technology and for this purpose with the help of my students we said anything that had a screen…(we felt like this was considered technology to them).  I created a poll on Google Classrooms and had my 24 students fill out how many hours they were on technology a day. The options were 1, 2, 3, 4, 5, 6, 7, and 8+ hours.  I was blown away at the results.  19 of the 24 students said they were using technology for over 4 hours a day.
The complete results were as follows
1 hour – 4 students
2 hours – 0
3 hours – 1
4 hours – 7
5 hours – 3
6 hours – 3
7 hours – 1
8 + hours – 5
This was absolutely mind boggling to me. The amount of time that my students spend plugged in is incredible.  I found this to extremely important for the simple fact that with this much time spent with technology they are going to be influenced by their peers, celebrities and other unknowns on the internet.  It was a confirmation about how important it is to become an aware digital citizen, as well as educate my students of the importance of digital citizenship.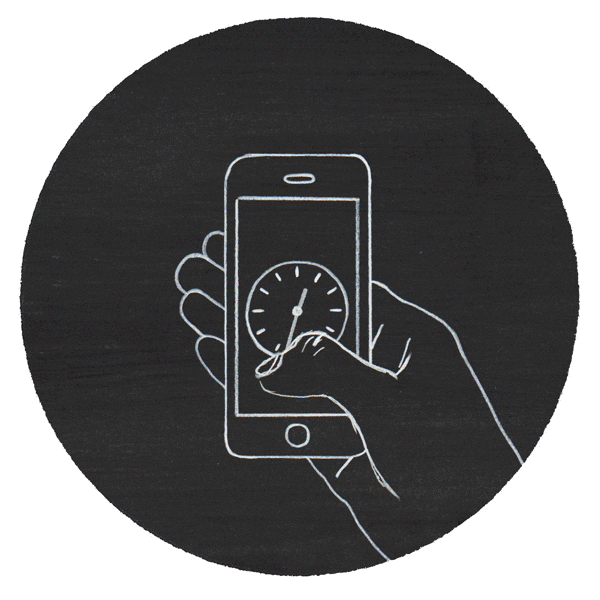 Forms of Social Media Used
Another question that I asked my students was what form of social media do you use most commonly to get your information or follow your friends.  Overwhelmingly the answer was consistent.  With a majority of the votes SnapChat was voted to be the most common app used within my classroom (I found this to be good because I actually know this app and how it works). The other forum that came in second was the use of Youtube by my students.  What I found interesting about their use of Youtube was that they told me they did not even go on Youtube for a purpose they would just watch recommended videos and sometimes get caught in the rabbit hole and watch for hours on end.  I became a little bit worried at this because who controls what is recommended videos and are these videos appropriate.  If they are anything like what I have heard about famous youtubers such as Logan Paul this worries me.
Digital Policy
Lastly, we created a digital policy for my classroom as a group. I felt like this was important because I feel like I would love to incorporate technology into my classroom more often and give them the opportunity to have a say in how it is used.  We discussed items like when is technology appropriate, what types of technology, where can it be used and what are some consequences of improper use. I was extremely impressed with some of the suggestions that my students came up with and I am excited to move forward. I am still in the process of typing up the digital policy and will post it in my next blog to let you have a look.
At first I was worried about moving forward with this major Project, but as I have slowly incorporated this into my classroom I am becoming very optimistic!