Wow…has this project been an undertaking.  Throughout this semester and tackling this project, it has morphed from a simple idea in my head into a project that has taken a lot of time and effort to put together.  In saying this I have enjoyed every minute of it and have learned a great deal about using technology in the classroom and sharing what I have learned with others.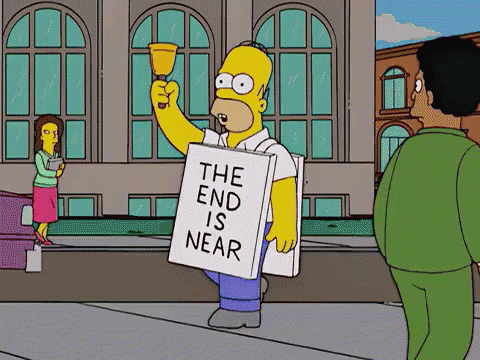 Ultimately through this experience my goal was to educate the teaching staff on the benefits of the use of social media in the classroom to create more engagement from the student body.  I planned to educate my staff by holding 2 PD sessions, one focusing on positive aspects of social media use in the class and the second being using social media to reach out to professionals to help add depth to your lessons. I have officially gone through with these PD sessions and they have gone extremely well.  I have got positive feedback from my colleagues, as well as constructive criticism that has helped me grow as an edTech leader.
Since my last blog post I have decided that for my project I did not only want to present to my staff, but I wanted to make a manual that would allow other edTech leaders to present my findings to their own staffs.  I have realized how hard it is to find a starting point, and I wanted this manual to be of assistance to those that are hesitant but want to get involved in edTech leadership. I do not intend for this manual to be a step by step how to, but instead a supplementary manual for teachers looking to get involved.
Within my last assignment, I was offered feedback that I need to think how my project would be able to impact other stakeholders. I really struggled with this, because my idea ultimately was meant strictly grass roots and my teaching staff.  I wanted to create something that would have an impact on the learning of the students within my school. After reviewing this process I do want to create a document that will reach all stakeholders with in the education field.  I want everyone who has access to this document to be able to get something of use from it.
Throughout this process I quickly found out that there are a wide range of experiences with technology within teaching staffs.  I found teachers ranging from very knowledgeable (some even more then myself) to teachers knowing very little about technology.  This was a challenge in its self because I was teaching things that I took for granted and instead I would have to explain "simple ideas" thoroughly to the some in the group.  This has also helped me with my final product in the sense that I need to be more specific in my detail when making my manual.  There will be a high probability that the users of my document are going to be those who need more explanation.
I see the light at the end of the tunnel…..